Individual and Couples Therapy That Produces Results
Specializing In Relationship, Trauma, Anxiety, Eating Disorders, and Stress Reduction Counseling
Linda Laffey helped me tremendously with C-PTSD. She led me through EMDR therapy, and I am so happy with my results. She is skilled, efficient and a true healer. I highly recommend her.
– Caroline B.
I like that she has an office in Encino as well as in Westlake Village as I've seen her in both places, depending on my work schedule.  I would recommend her wholeheartedly to anyone looking for an excellent therapist. 
– Steven M.
Paragraphs cannot even describe the life changing experience I had working with Linda Laffey. Four years after our six years working together, I am continually benefitting from our sessions in my day to day life.
– Camille R.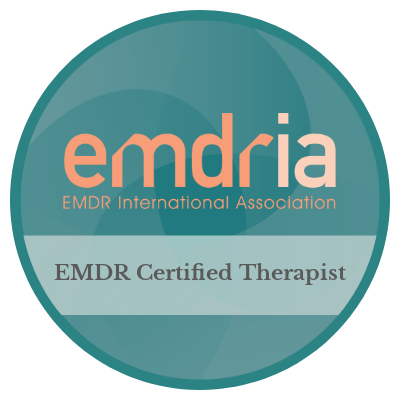 Linda Laffey is an EMDRIA certified therapist with two locations, one in Valencia and the other in Westlake Village.

Are Painful Emotions From Your Past Preventing You From Enjoying Your Life?
Unresolved trauma or abuse is often at the root of these emotions, and the good news is that counseling can be a great solution.
In the past decade, new therapy approaches have transformed the field of trauma therapy. Clients who have experienced trauma are finding that their symptoms are being resolved through counseling in a way that was not possible before.
Imagine how light and free you would feel if you could release the emotional heaviness attached to your traumatic memories that have been the source of your recurring pain.
Relationship Counseling

Stop Your Relationship Pain Now
Whether you are single or in a relationship, through couples or relationship counseling, a therapist can help you move from pain and struggle to happiness and harmony.
While all relationships have painful moments, it is possible to free yourself from past hurts and negative patterns of relating. You can learn to create the healthy, fulfilling, deeply satisfying and passionate relationship that you have always wanted.
The overwhelming truth is that we can learn to create more happiness and joy in our relationships and in our lives.
Eating Disorder Counseling

Has Your Relationship With Food and Your Body Taken Over Your Life?
If you feel a loss of control, guilt or shame, extreme fear or embarrassment around food and your body, you don't have to suffer any longer.
Through counseling, you can discover how to feel confident around food, resolve the underlying emotional issues that contribute to your problems, and develop a healthy relationship with food and your body.
For more information on Counseling for Eating Disorders and Achieving Weight Loss, click below