Stop Your Relationship Pain Now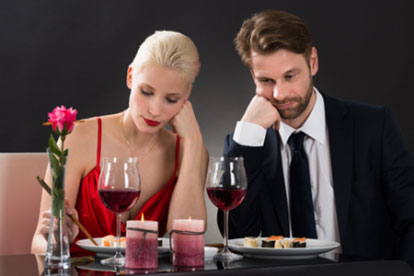 Whether you are single or in a relationship, couples, marriage or relationship counseling can help you move from pain and struggle to happiness.
If your relationship pattern is based on struggle and pain, maybe you can relate to one or more of the following:
• Perhaps your relationships start out great and then deteriorate into a painful power struggle.
• You are frustrated with feeling misunderstood, perhaps. Invisible? Powerless? Not heard?
• You have had enough of feeling blamed, criticized and taken for granted.
• You suffer through painful relationships, choosing to stay because you fear being alone.
• You have trouble getting over relationships where you have been hurt.
• You find yourself exhausted by the constant conflict with your partner, arguing again and again about the same issues with no resolution.
• You feel more lonely when your partner is around than when you are by yourself.
There is hope with Couples Therapy or Marriage and Relationship Counseling
If you are married, living together, dating or single, and can relate to any of the above relationship patterns and problems, there is hope. Change is possible. Love does not have to include suffering. While all relationships have painful moments, it is possible to free yourself from past hurts and negative patterns of relating. You can learn to create the healthy, fulfilling, deeply satisfying and passionate relationship that you have always wanted.
Here is What's Possible with Couples Therapy and Marriage and Relationship Counseling
With my training, experience, and passion for helping people transform their relationships, along with your willing and committed participation, together we can determine what is preventing YOU from having the relationship of your dreams.
Working with me in relationship therapy, you will benefit by:
• Growing your levels of self-love and self-worth.
• Learning how to choose the right person for you.
• Discovering how to get close and stay connected to someone without losing yourself.
• Using new communication skills in healthy conflict resolution, thereby strengthening your relationship and bringing you and your partner closer together.
• Re-establishing your trust in yourself, in your partner, and in love.
• Developing more confidence in your own resiliency than you ever had, knowing that you can work through anything.
• Discovering your own truth, and achieving the clarity necessary to feel empowered in your decision-making process.
• Learning to create more happiness in your life than you ever imagined possible.
Research on Love and Relationships Shows That Any Relationship Has The Potential for Growth
The most recent research shows that we are not limited by what we are born with, that our brains and behaviors can change. While it may be hard to believe, we can modify our behaviors in relationships regardless of how ingrained they seem to be. It doesn't matter how old you are or how many years you have suffered. The overwhelming truth is that we can always learn to create more happiness and joy in our relationships and in our lives.
Relationship Therapy and Couples Counseling Transformed My Life, and Now It's Time To Transform Yours
During the past seventeen years, I have had the honor and privilege of providing relationship therapy to 100′s of clients who have successfully improved their relationships.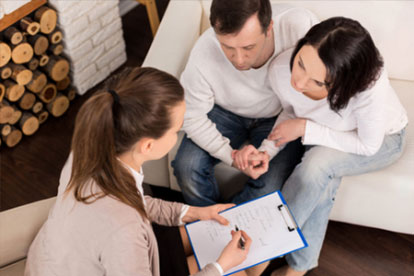 While you are the ultimate decider of what is best for you, including your choice of partner, my unique combination of couples counseling and relationship therapy tools, training and experience enables me to guide you toward the achievement of your relationship goals as quickly and effectively as possible.
I am passionate about genuinely connecting with you, understanding your specific needs and desires, and working with you to move from suffering to fulfillment.
How Relationship Therapy or Couples Counseling Can Help
Through relationship therapy or couples counseling, I will work with you to develop skills that will enable you to create a positive and healthy relationship.
Couples counseling or relationship therapy with me will help you to:
• Feel comfortable while expressing what you really need and want from your partner in a positive way.
• Create mutual appreciation and respect within your relationship.
• Express anger, hurt, and disappointment in a healthy manner while feeling heard and cared for.
• Resolve conflict in ways that result in a win/win outcome, where you both get your needs met.
• Feel loved, cared for, and cherished.
Take the First Step…
If you want to stop hurting, relationship help is available. I look forward to hearing from you.
Linda K. Laffey, Marriage and Family Therapist
Lic# MFC 37134